TCS Jammin' Chick Flick Cherry
~ Cherry ~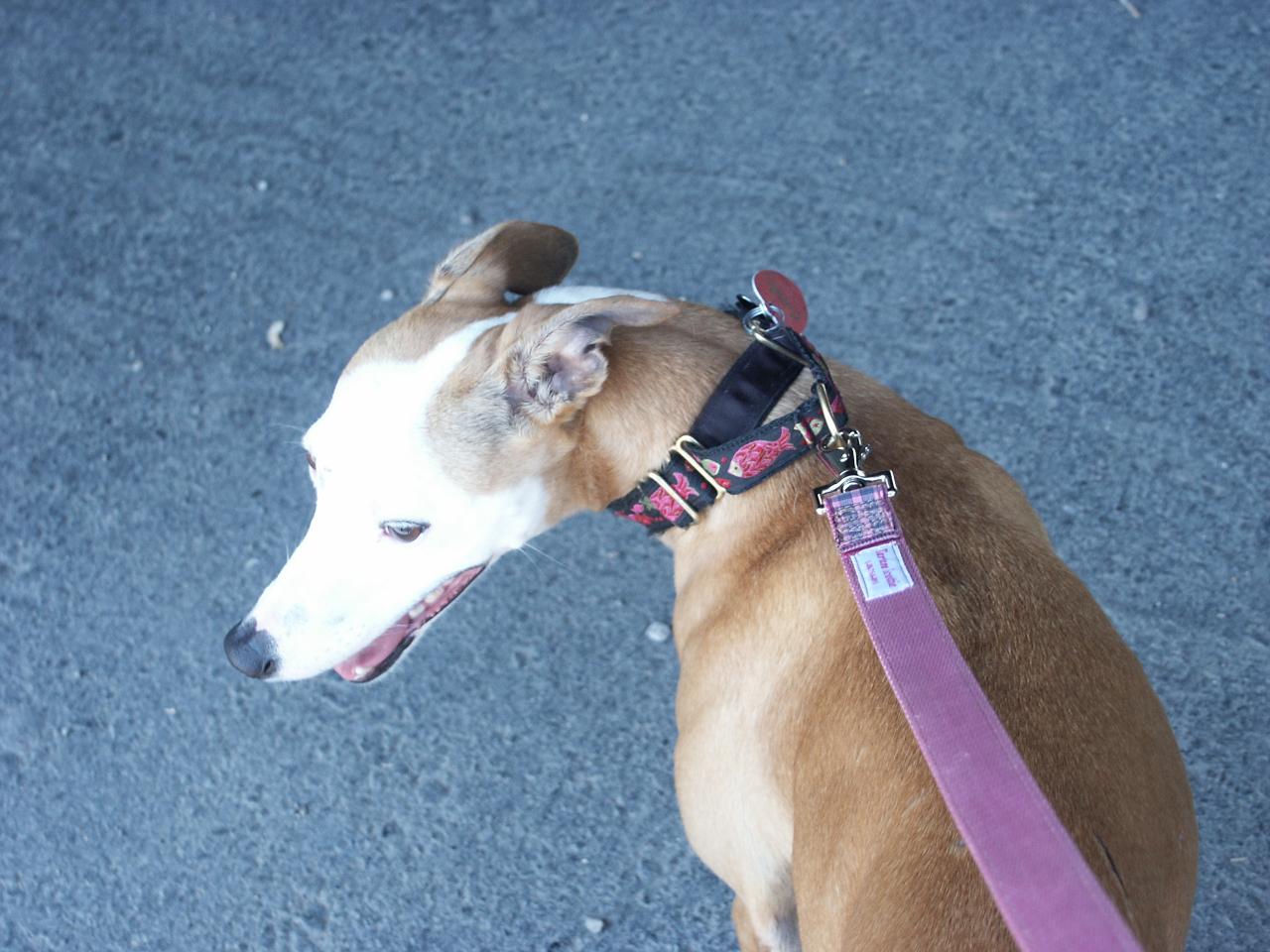 Breed: Whippet - red fawn and white with white tail tip
Sex: Female
Dam: Windyglen Lucy Brown, JC; Sire: Belaya Sundance Kid, SC
Cherry's mother is from the Windyglen's line, as was Val. In fact, Val's grandfather, Lyth Dijon, was also Cherry's great, great, great grandfather!
TCS is Treasure Chest Sighthounds and Jammin' is from Laurel's Jammin' Whippets, named after Jam (Shadow Run Nike Air Jammin - from the tennis shoe litter!).
Chick Flick Cherry is the name of an OPI Nail Lacquer. They have lots of clever and unusual nail polish color names. opi.com
Born: May 2, 2007
Came to live with us: August 3, 2008
Died: April 8, 2022
Likes: Running, chasing things, eating, hugging, kissing, and snuggling
Dislikes: Getting a bath!
---
Cherry joined our family when she was 15 months old. She helped Snazzy patrol the yard looking for cats.
Cherry and I went on many walks and hikes. She's been to the top of Exploration Peak (Blue Diamond & Buffalo) and hiked the Bristlecone Trail at Mt. Charleston. Sunset Park was her favorite place to walk because it has cottaintails and jack rabbits! She was my beach buddy and made numerous trips to San Elijo State Beach and Huntington Dog beach, mostly to intently watch the ground squirrels!
She was my Cherry Baby and I miss her so much!

Cherry and Snazzy really wanting to get that black cat that's sitting on the wall!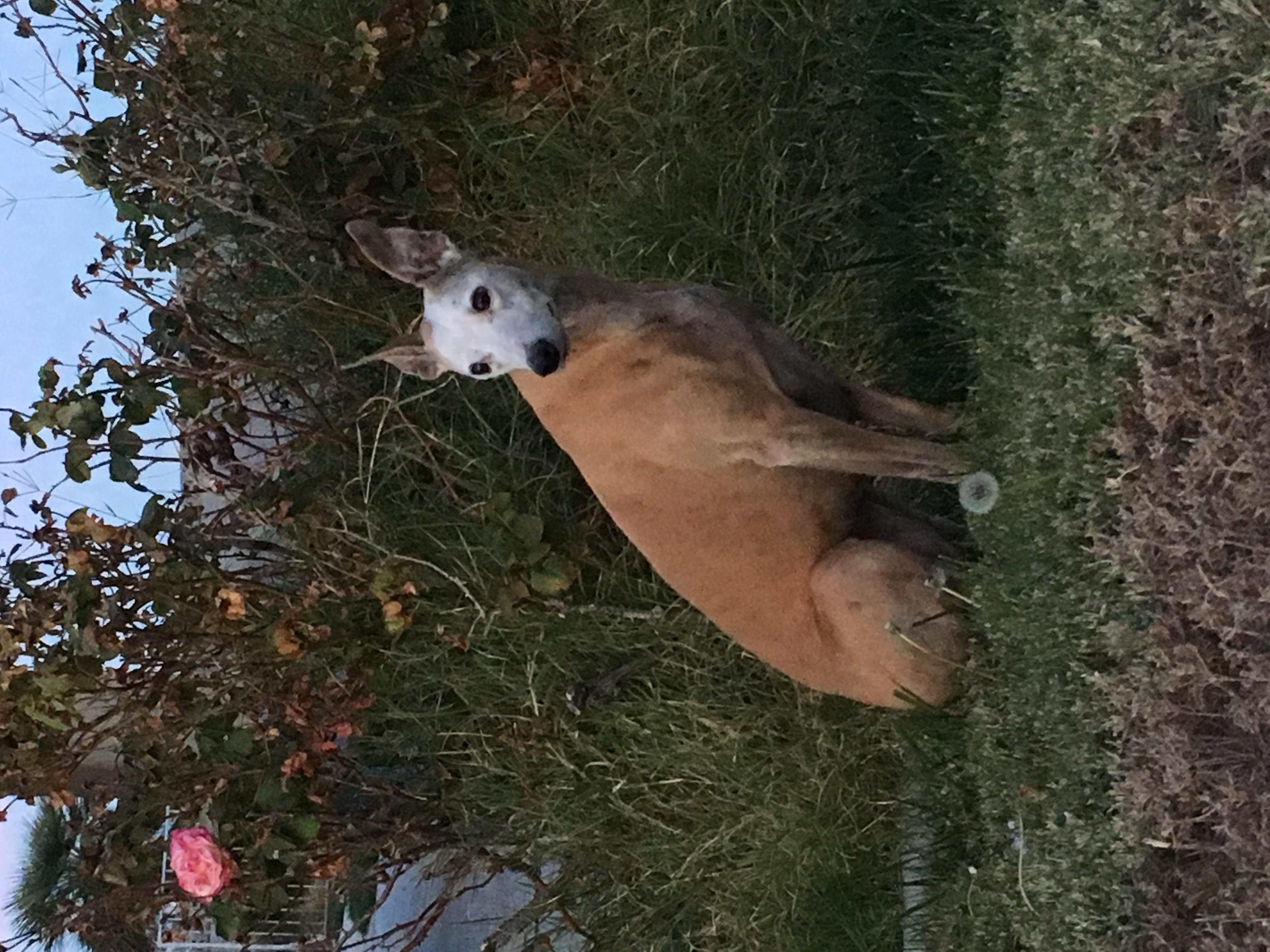 Sunset Park 2014

Let's play!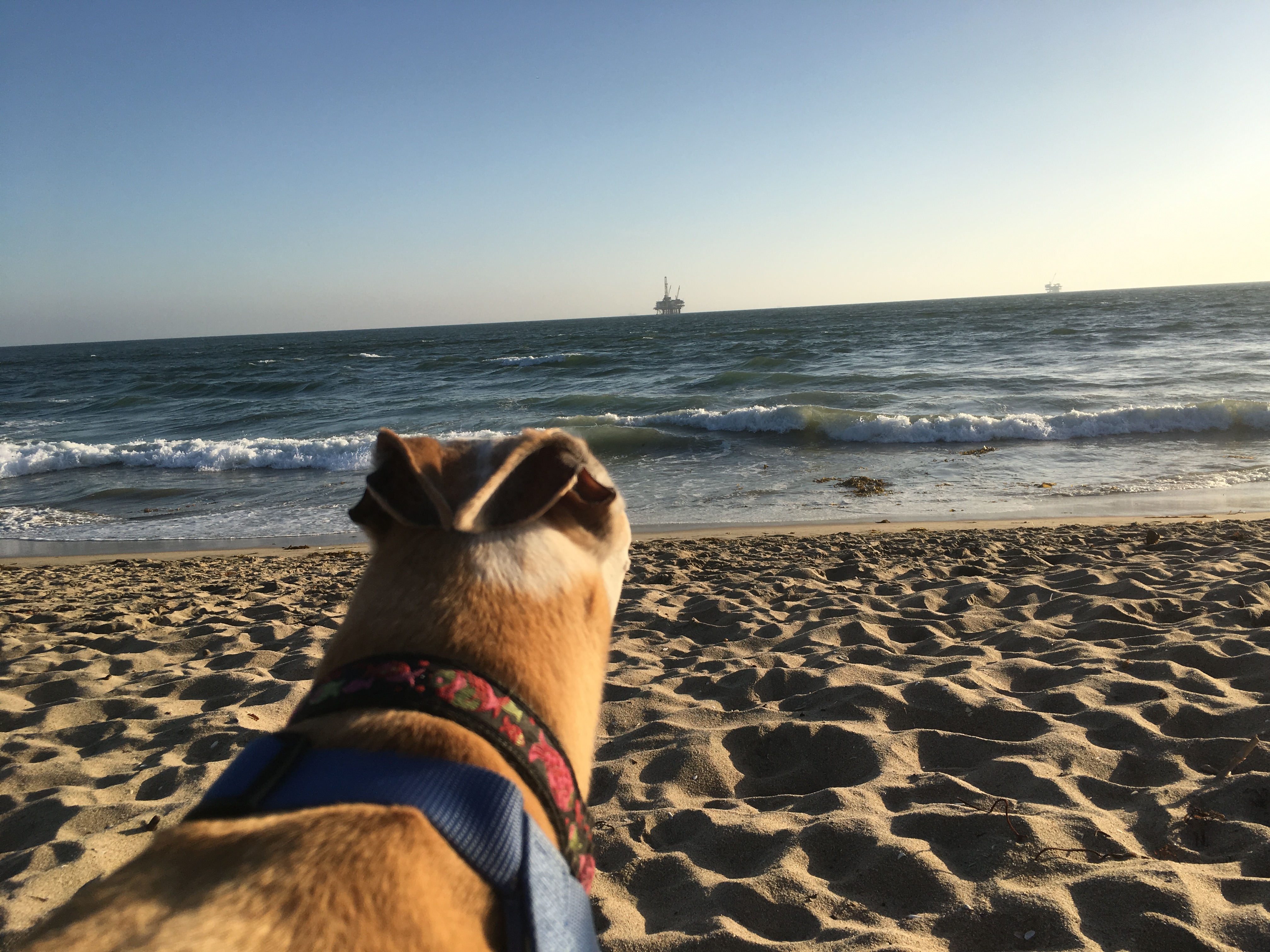 Chillin' at Huntington Beach, California, March 2019
The waves are to the left, the ground squirrels are to the right!